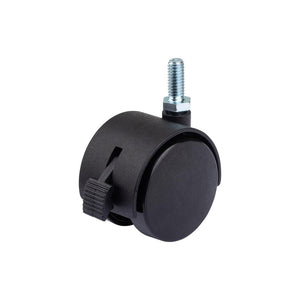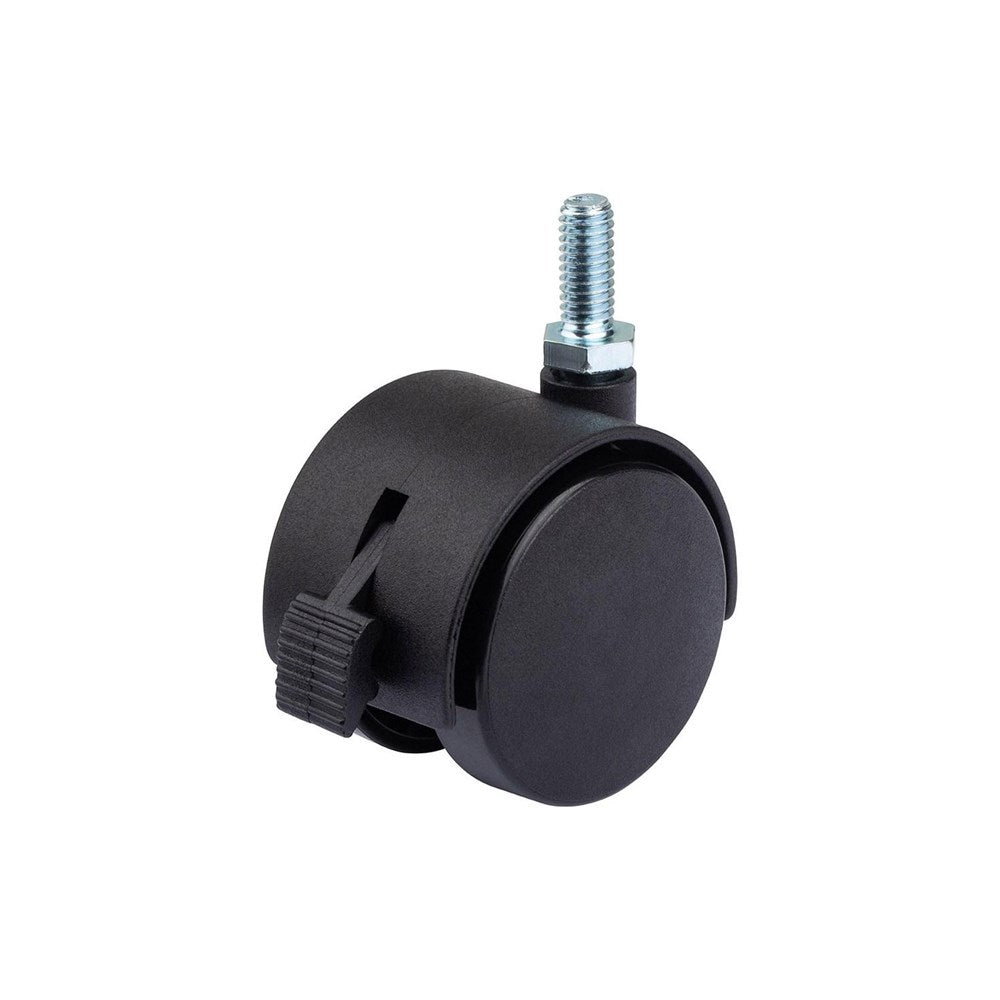 Furniture Castors with Thread Bolt
Brands you know and trust - Maumac
Wide range of furniture castors with thread bolt (stud). 
Quality twin wheel furniture castors for a wide range of commercial furniture and equipment applications. These furniture castors can be mounted by a threaded stem for easy attachment, adding a hard wearing rolling functionality solution to furniture and equipment. Versatile twin wheel castors can be found on office equipment, point of sale equipment, trolleys and as furniture castors. These furniture castors can also be offered with footbrake, if you require your equipment to stay in position once attached. 
Maumac? Components is part of Aerobolt's furniture hardware range.