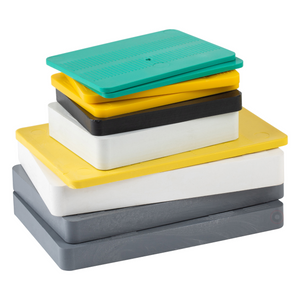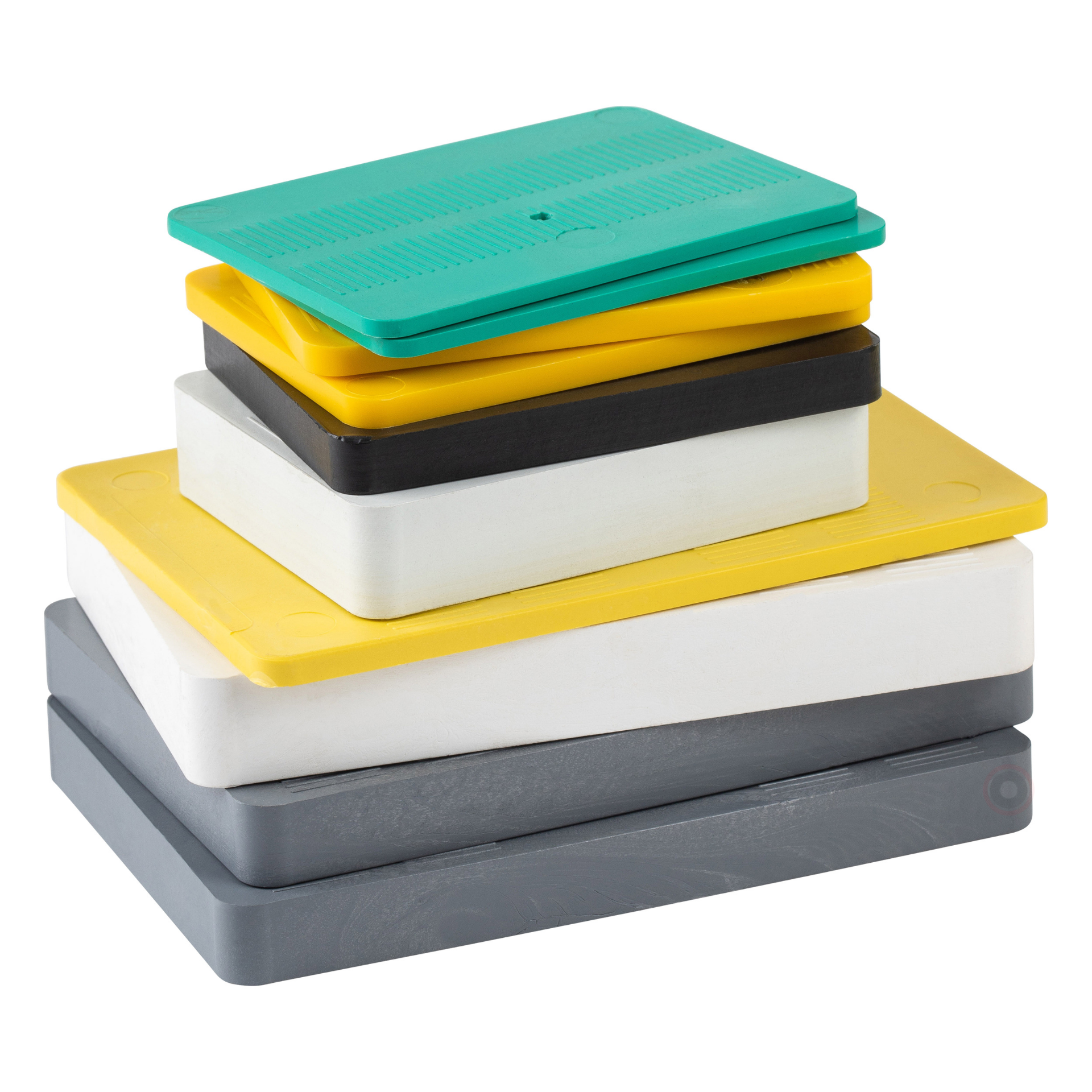 Plastic Shims (AS 3850)
Brands you know and trust - JDV
Plastic shims are weight tested to 20 tons.
Shims are the ideal product for levelling and adjusting. These 100% Australian made shims have been designed to bridge irregular gaps in the construction industry.
Plastic packers or shims have 101 uses and are ideal for heavy duty precast tilt-up concrete panel installers. You will find, our plastic packers are high quality polypropylene making them flexible along with great compression strength.
These plastic packers/shims are Australian made with a 20 ton weight rating and tested in accordance with ASTM 695 and comply with AS 3850. Check out the blog on Plastic Shims.
SOLID SHIM LARGE 150 X 100
Part Number
T
L
W
Colour
Bag Qty
ABP10
1.0
150
100
Brown
100
ABP11
2.0
150
100
Blue
200
ABP12
3.0
150
100
Green
100
ABP13
5.0
150
100
Yellow
100
ABP14
10.0
150
100
Black
40
ABP15
15.0
150
100
Grey
40
ABP16
20.0
150
100
White
30
SOLID SHIM SMALL 100 X 75
ABP17
1.0
100
75
Brown
200
ABP18
2.0
100
75
Blue
400
ABP20
5.0
100
75
Yellow
200
ABP21
10.0
100
75
Black
80
ABP22
15.0
100
75
Grey
80
ABP23
20.0
100
75
White
60
SOLID SHIM LARGE 150 X 100
Part Number
T
L
W
Colour
Bag Qty
ABP10
1.0
150
100
Brown
100
ABP11
2.0
150
100
Blue
200
ABP12
3.0
150
100
Green
100
ABP13
5.0
150
100
Yellow
100
ABP14
10.0
150
100
Black
40
ABP15
15.0
150
100
Grey
40
ABP16
20.0
150
100
White
30
SOLID SHIM SMALL 100 X 75
ABP17
1.0
100
75
Brown
200
ABP18
2.0
100
75
Blue
400
ABP20
5.0
100
75
Yellow
200
ABP21
10.0
100
75
Black
80
ABP22
15.0
100
75
Grey
80
ABP23
20.0
100
75
White
60