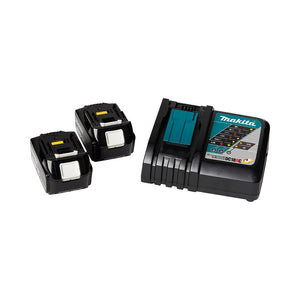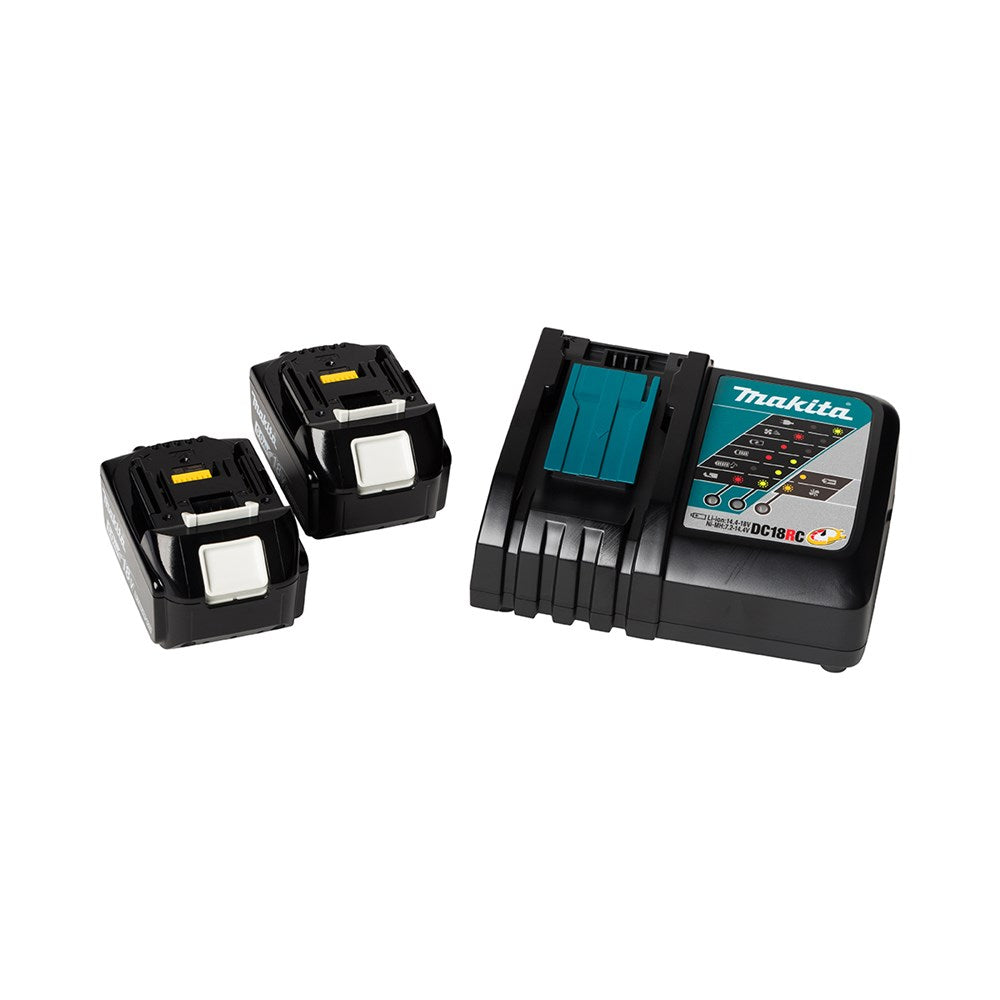 Makita Charger and x 2 Batteries
Brands you know and trust - Makita
Intelligent battery & charger communication system
Features Over-discharge Protection, Over heat protection, Overload Protection functions, protecting the tool and battery
Over heat protection
45 minute charge time
The Makita Rapid charger is fast charging - charges Li-Ion 5.0Ah battery in only 45 minutes. It has a built-in CPU - gathers information from the battery's memory chip to determine optimum charging method. It uses forced air cooling fan to cool the battery to minimize charging time. The digital power display identifies the condition of the battery and charging condition.