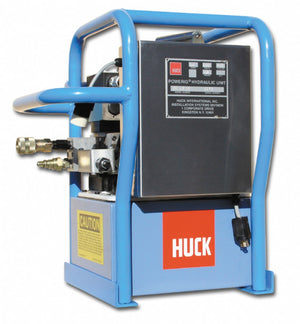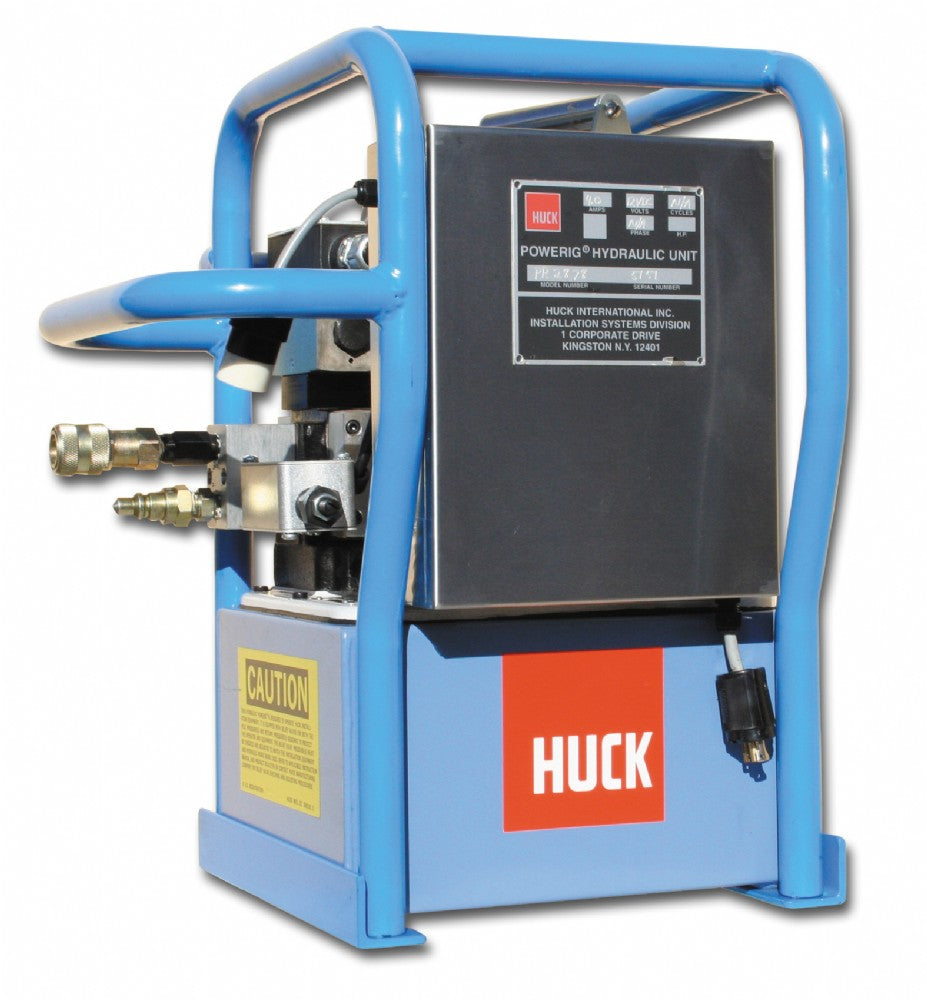 Huck Air Driven Powerig 220 volt portable
Brands you know and trust - Huck
Huck power rig PR-940AB, an air battery power source for the installation of oversize Huck bolts.
The Huck powerig 940 AB is a robust portable air driven power rig that is battery operated, 240 volt power is not required. Great for confined spaces such as underground mines. this power rig has similar performance characteristics as the 940-220AUS, but its motive force is pneumatic (air). Air pressure of 70-100 psi and a flow rate of 6CFM is required to power this unit. 
The control circuit incorporates a 12 DC battery allowing standard Huck hydraulic tools and switches to be used without modification. Long battery life between charges is achieved through the use of isolating relays ensuring batteries are only in use during the installation cycle - how clever is that!
Hydraulic power units features 
Huck quality. Made in Australia
Robust handles for easy transportation
Ensures tensile & shears values of Huck bolts.   
Simple adjustable hydraulic couplings 
Output Pressure:Pull 39,300kpa(5700psi). Return 16,500kpa(2400psi). Length 550mm. Height 550mm. Width 5500mm.Weight without hydraulic fluid.