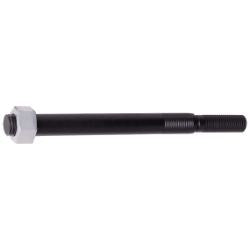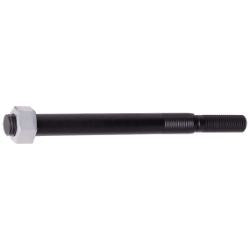 HuckBolt C50L Pin - Threaded Head - Steel - Size 28.6mm (1 1/8")
Brands you know and trust - Huck
Large diameter lock bolt that has defined Huck for over 50 years.
The C50L? is an oversize Huck bolt that has faithfully served Australian heavy engineering for many decades. C50L? has great clamping power with a starting diameter size of 12.7 mm (1/2") through to 28.6 mm (1-1/8"), making it the ideal large diameter lock bolt for mining equipment, truck chassis and railway applications. 
C50L? Huck bolt key features
Large diameter from 12.7 - 28.6 mm diameter
High tensile & shear, 8.8 grade lock bolt
Total vibration resistant, where failure is not an option. 
 C50L? Huck bolt applications
Mining crushing & screening equipment
Steel construction bridges
Truck and trailer chassis
Trains and locomotives
Railway track, turn-outs & crossings.
Authorised Distributor Since 1993. Trust us with Huck?