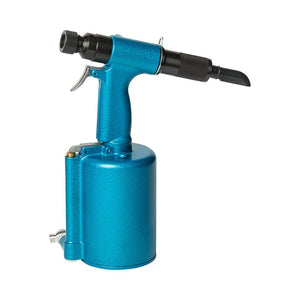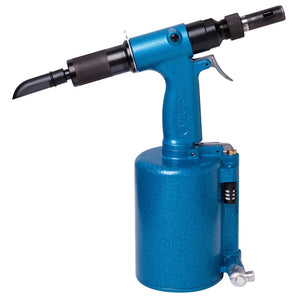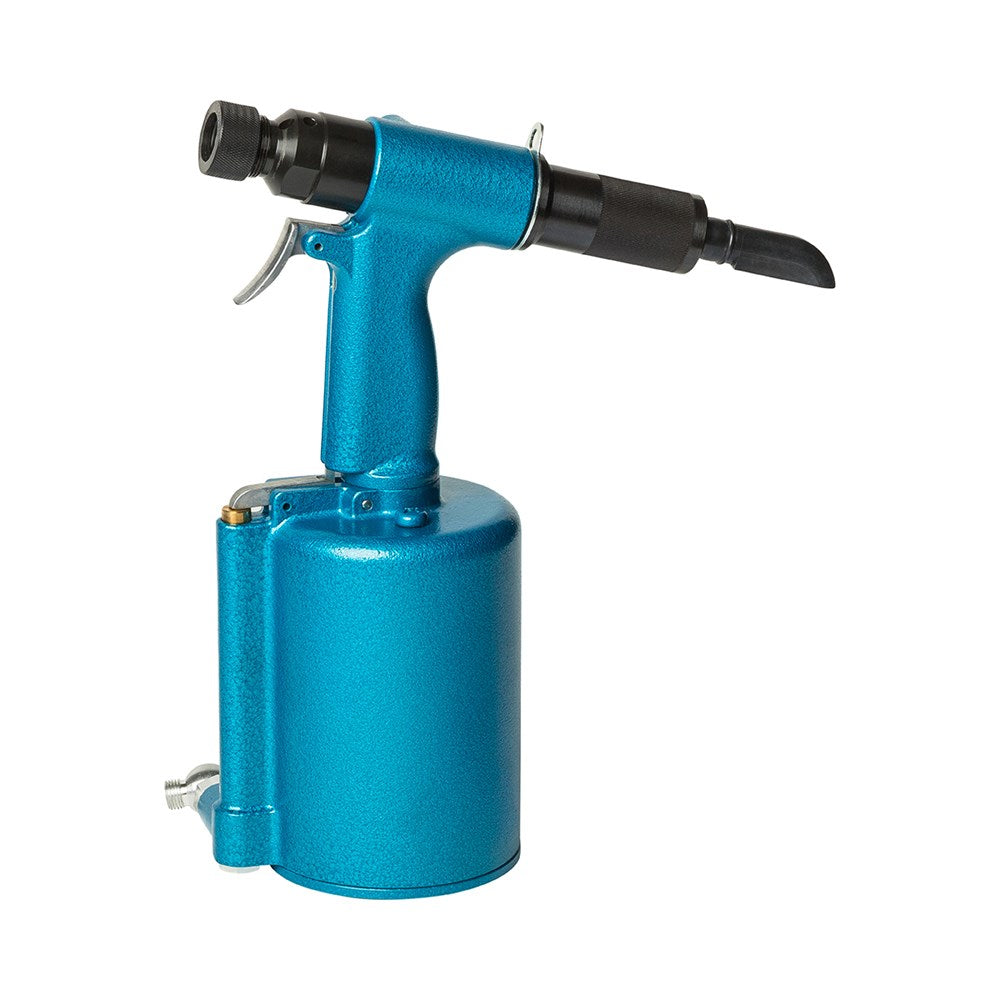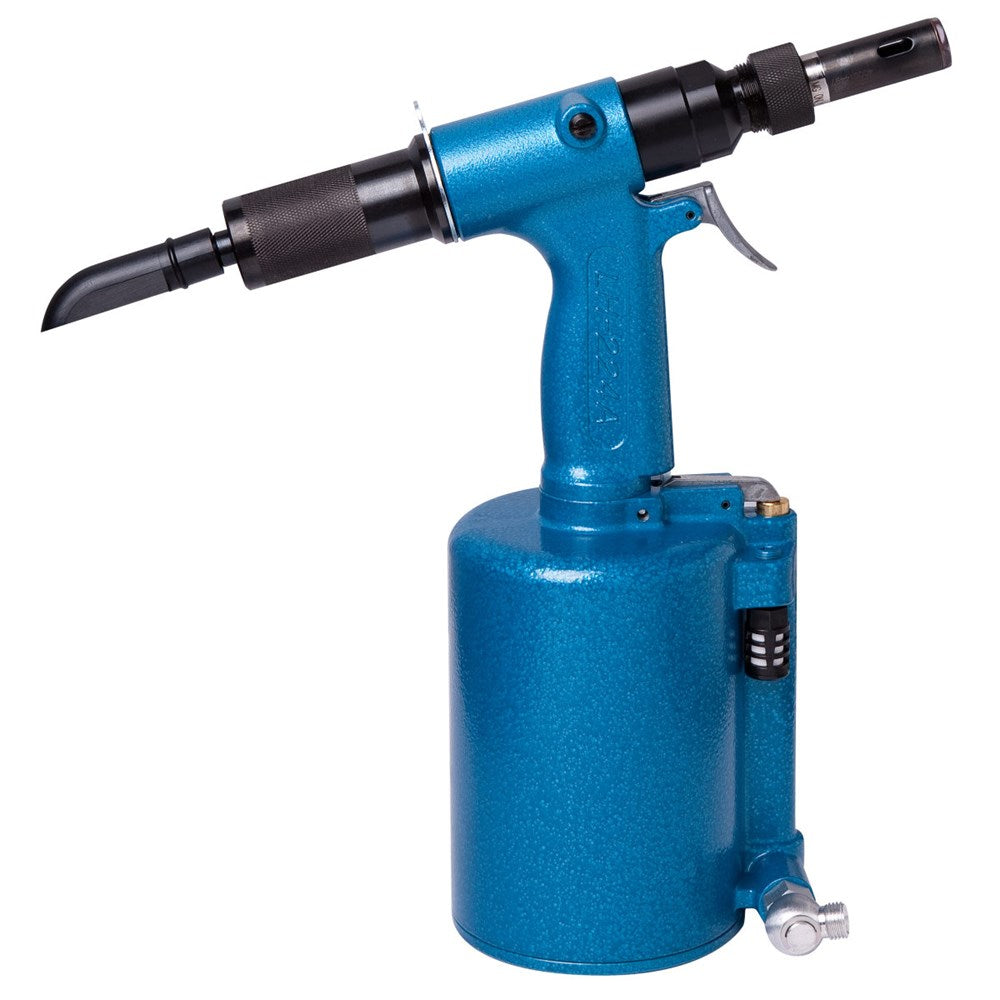 Huck Air Gun 10224 for Huck Bolts & Structural Rivets - DIA. 4.8 mm & 6.4 mm (Gun Only)
Brands you know and trust - Huck
Huck air gun for Huck Bolts & Structural Rivets. 
The HG-10224 is the workhorse of Huck guns, a solid aluminium alloy tool that can install both Huck Bolts and Structural rivets with the simple change over of a nose assembly (priced separately). Check the Huck Gun blog. 
The HG-10224 is suitable for truck fabrication workshops and smash repair operations. A versatile tool that can install 3/16" and 1/4" Huck bolts and a wide range of structural rivets. These include MagnaLok,Allok,Orlock & so much more. Built tough to stand up to the most rigorous working conditions. 
Huck air gun features.